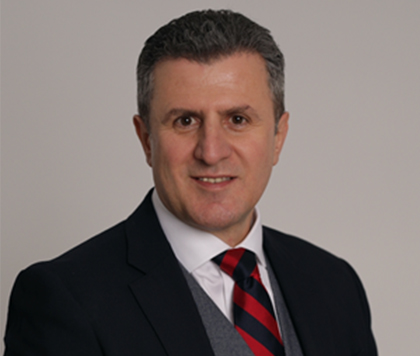 ILIR KAPITI
Zëvendësministër i Ministrisë së Financave, Punës dhe Transfereve
Zëvendësministër i Ministrisë së Financave , Punës dhe Transfereve
Ilir Kapiti ka lindur më 6 nëntor 1969 në Medvegjë. Është i martuar, baba i dy fëmijëve dhe jeton në Prishtinë.
Studimet themelore universitare, Tregtinë e Jashtme, e kreu në Universitetin e Zagrebit, Fakulteti Ekonomik, Kroaci, ndërsa studimet pasuniversitare i përfundoi në Londër, Britani e Madhe, ku mori dy grada shkencore, MA në Biznesin Ndërkombëtar nga London Metropolitan University dhe MBA (Master në Administrim Biznesi) me specializim në Financa dhe Menaxhim të Investimeve nga London School of Business and Finance. Gjithashtu, ai ka arritur njohuri dhe aftësi profesionale në tregjet dhe analizat financiare.
Gjatë dy dekadave të fundit, Iliri ka punuar në sektorë të ndryshëm ekonomik, duke ofruar përmirësime, zbatimin e praktikave më të mira, ristrukturimin e organizatave, ringjalljen e bizneseve të dështuara duke zgjidhur çështjet komplekse. Përvoja e tij në industri të ndryshme i ka mundësuar të ketë njohuri të shkëlqyera, teorike dhe praktike, në lidhje me institucionet dhe tregjet financiare, si dhe njohuri për ligjet në fuqi dhe rrezikun e tregut.
Disa nga përvojat e tij përfshijnë postet vijuese: kryeshef ekzekutiv i Bankës Ekonomike, zëvendësdrejtor i përgjithshëm në BPB Bank, ligjerues në AUK, eksperti i privatizimit në projektet e Bashkimit Evropian, konsulent biznesi dhe poste të tjera.
Ai është menaxher ekzekutiv me përvojë në planifikime strategjike dhe mbikëqyrjen e shërbimeve dhe produkteve financiare në mjediset komplekse me shumë palë të involvuara.
Për të kompletuar sfondin e tij të begatë si bankier, ai ka ekspertizë në fushat vijuese të ekonomisë: privatizim, qeverisje të korporatave, politikat ekonomike dhe rregulloret, kontrollën e inflacionit dhe politikat monetare.